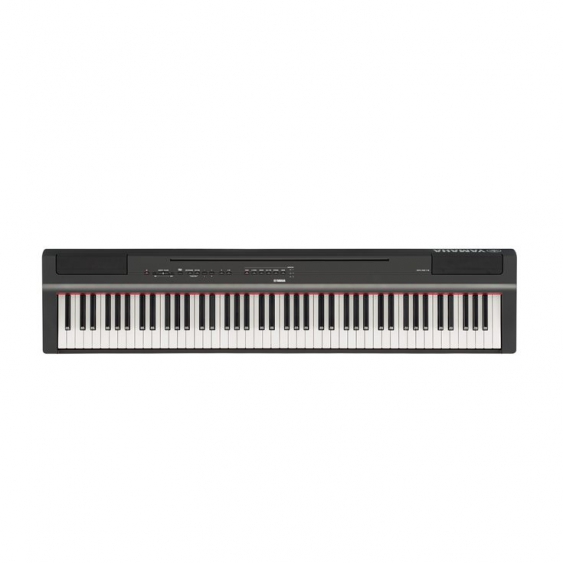 Pianos électroniques Yamaha P-125
Buy now: 722.00 CHF
Rental price: 66.00 CHF / month
Description
Disponible en noir ou blanc
Le P-125 est un piano numérique qui offre des performances de piano de qualité dans un instrument au design compact et élégant.
Aisément transportable et facile à utiliser, cet instrument vous procurera le même plaisir de jouer du piano en toutes circonstances.
Le P-125 offre encore plus de fonctionnalités pour vous aider à grandir avec votre musique. Il produit un son de haute qualité encore plus dynamique et offre la réponse naturelle au toucher que vous attendez, tout en conservant son concept d'instrument compact et épuré.
Do you want to see this product in our showroom?
Simply fill out this form and we will contact you to arrange an appointment!

Qualité garantie
on all our services

Secure payments
For all transactions

Large stock available
At Romont and Fully
Similar products