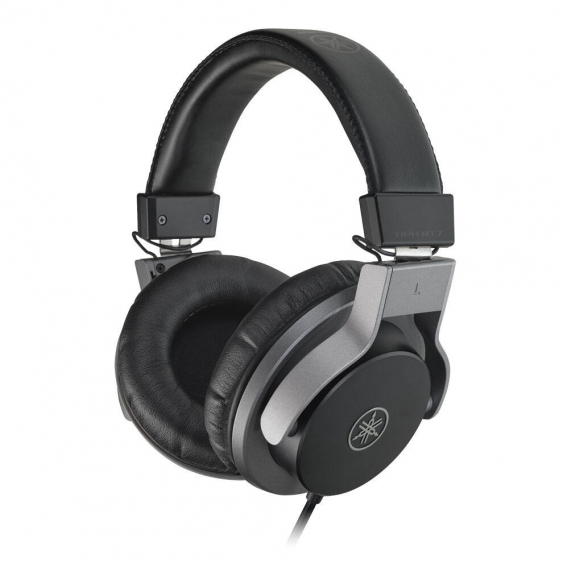 Casque d'écoute Yamaha HPH-MT7 Studio Monitor Headphones
HPH-MT7 Casque de monitoring studio
Avec un niveau de pression sonore élevé, une conception circulaire polyvalente et une solidité à l'épreuve de la route, le casque de monitoring professionnel HPH-MT7 est parfait pour les conditions difficiles de mixage. Ses larges transducteurs délivrent des basses profondes et des aigus précis qui satisferont les besoins des musiciens et des professionnels du son Live. Disponible en coloris noir ou blanc.
Transducteurs spécifiques de 40 mm avec bobine CCAW délivrant une réponse en fréquence large et précise
Casque fermé, couplage circumaural assurant une excellente isolation
Coussinets circulaires en cuir synthétique offrant un grand confort pour les longues sessions d'écoute
Bras montés sur pivots mobiles trois axes et coulisseaux de réglage assurant une parfaite adaptation à toutes les morphologies
Arceau souple et oreillettes pivotantes permettant facilement un travail d'écoute sur une seule oreille
Supports de bras en aluminium et coques en ABS pour une excellente résistance aux sollicitations
Câble droit de 3 mètres et adaptateur jack 6.35mm inclus
Housse de transport fournie
Do you want to see this product in our showroom?
Simply fill out this form and we will contact you to arrange an appointment!

Qualité garantie
on all our services

Secure payments
For all transactions

Large stock available
At Romont and Fully