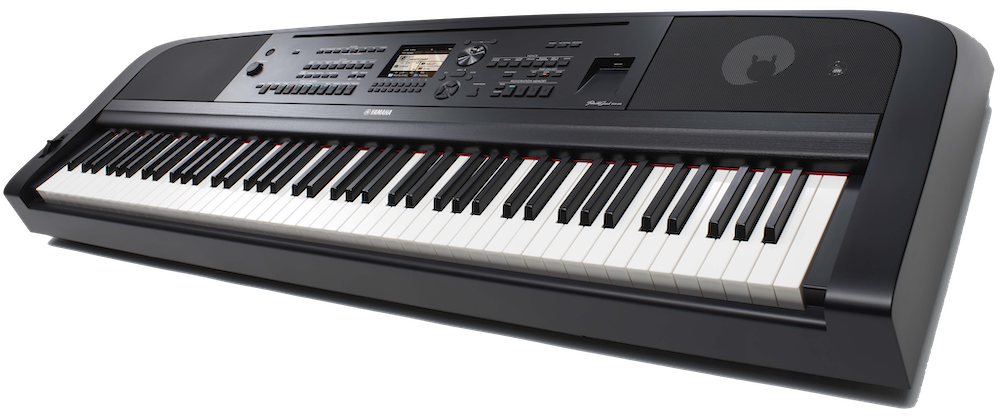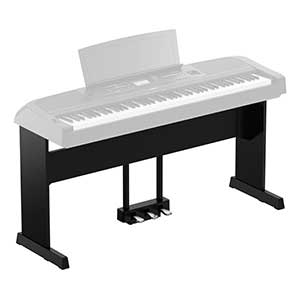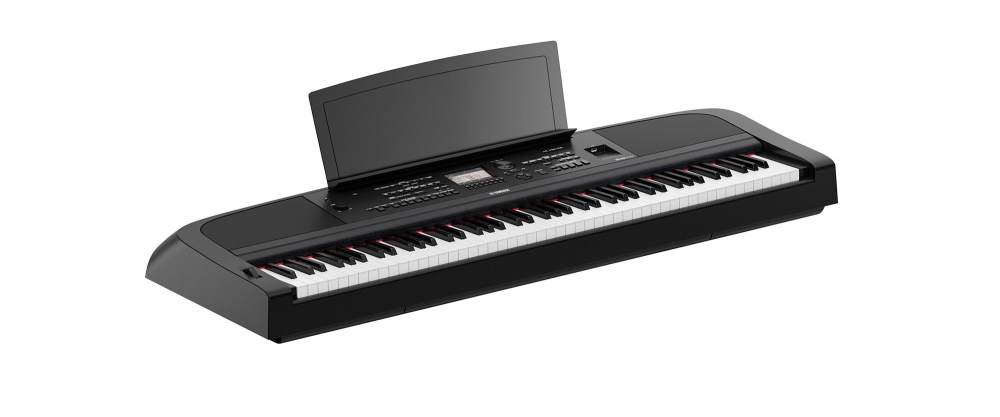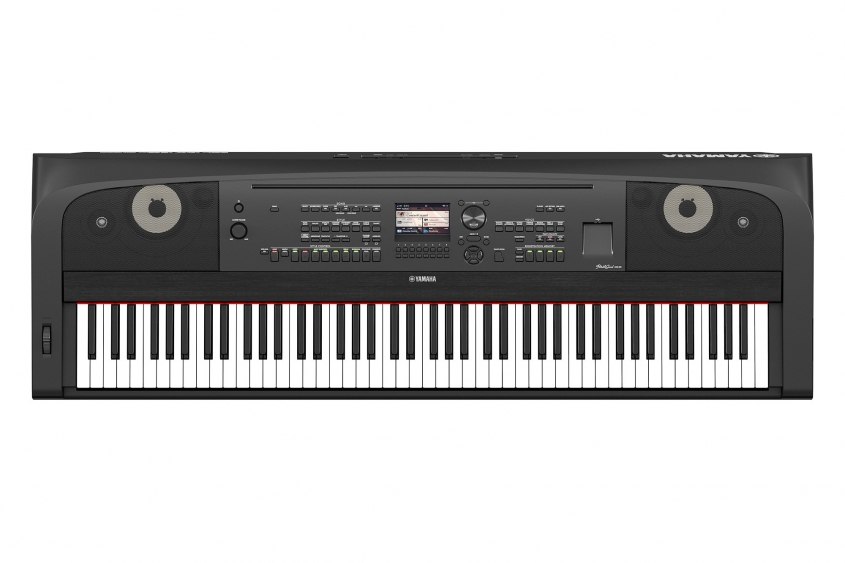 Pianos électroniques YAMAHA DGX 670
Buy now: 1'072.00 CHF
Rental price: 52.00 CHF / month
Le DGX-670 est un piano numérique ultra
polyvalent, que vous désiriez simplement jouer du
piano ou être accompagné par un groupe. Outre
ses qualités pianistiques, ses fonctions avancées
d'accompagnement automatique fournissent des
orchestrations dans un large éventail de styles
musicaux, notamment pour la musique pop, le R&B
et le jazz. Affichez des partitions pour vous aider
à progresser, connectez-vous à votre smartphone,
ou utilisez un microphone et découvrez le plaisir de
pratiquer la musique avec cet instrument riche en
fonctionnalités.
PIEDS ET PÉDALIER OPTIONNELS
Ajoutez le support en version meuble au
DGX-670 (L-300) et le pédalier style piano
(LP-1) pour un confort d'utilisation optimal.
Improvisez avec les orchestrations proposées par le DGX-670
Le DGX-670 propose un large choix de sonorités en plus du piano, avec 630 instruments au son réaliste dont des pianos électriques, des orgues, des instruments à cordes, et même des sons de synthétiseurs.
Les accompagnements automatiques, pourvus de fonctions innovantes, permettent de jouer accompagné d'une formation de «musiciens», qu'il s'agisse d'un petit groupe ou d'un big band. Il existe 263 styles dont le Rock, le R&B et la musique Dance. Découvrez l'émotion suscitée lors d'une session live avec un groupe.
Description
POINTS FORTS:
- Clavier Graded Hammer Standard (GHS)
- 630 Sonorités de grande qualité dont le CFX Grand Piano & 29 Kits Drum/SFX
- 256 notes de polyphonie - Sonorités Super Articulation
- VRM (Virtual Resonance Modeling)
- 263 Styles, avec 4 variationsReverb, Chorus et DSPMaster Equalizer et Part EQ
- Intelligent Acoustic Control (IAC),
- Stereophonic Optimizer
- Nouvelle interface utilisateur avecécran couleur TFT 4.3 pouces
- 100 Morceaux intégrés
- Enregistrement 16 pistes
- Enregistrement Audio USB avecfonctions Vocal Cancel, Time Stretch et Pitch Shift
- Fonction Playlist
- Bluetooth® Audio
- Compatible avec l'application Chord Tracker
Tout ce dont vou- Affichage des partitions pour apprendres avez besoin pour votre plaisir, dans un seul instrument. Pratiquez, chantez, enregistrez-vous, et abordez la musique sous différents angles grâce aux possibilités illimitées du DGX-670.Un piano numérique puissant et performant, offrant une sonorité de piano surprenante et des accompagnements dans tous les styles musicaux.
Do you want to see this product in our showroom?
Simply fill out this form and we will contact you to arrange an appointment!

Qualité garantie
on all our services

Secure payments
For all transactions

Large stock available
At Romont and Fully
Similar products