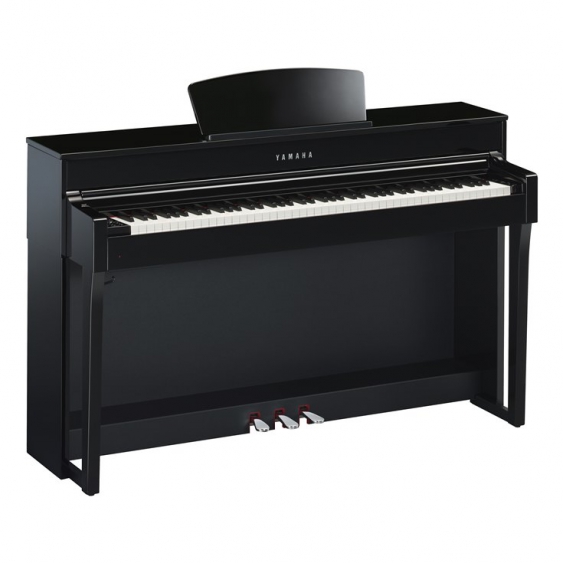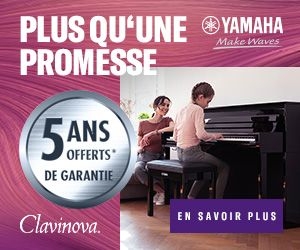 Pianos Yamaha CLP-735 PE Noir Poli
Buy now: 2'933.00 CHF
Rental price: 68.00 CHF / month
Description
Paré pour votre plaisir, le CLP-735 intègre de nouvelles sonorités de pianos à queue CFX et Bösendorfer Imperial, avec de surcroît une technologie d'échantillonnage binaural pour ces deux pianos. Profitez également de rythmes, ainsi que de deux nouvelles sonorités de pianoforte.
Caractéristiques:      
       Nouvelles sonorités Yamaha CFX et Bösendorfer Imperial, Échantillonnage binaural CFX et Bösendorfer Imperial
        38 sonorités, dont 2 sonorités pianoforte (Mozart Piano/Chopin Piano)
        Technologie VRM (Virtual Resonance Modeling) optimisée
        Grand Expression Modeling
        Clavier GrandTouch-S™ avec ivoire et ébène de synthèse
        Amplification 2 x 30 W
        Haut-parleurs 2 x 16 cm
        Enregistreur audio USB (lecture/enregistrement : WAV)
        20 rhythmes
        Compatible avec l'application Smart Pianist
Plusieurs finitions possibles
Do you want to see this product in our showroom?
Simply fill out this form and we will contact you to arrange an appointment!

Qualité garantie
on all our services

Secure payments
For all transactions

Large stock available
At Romont and Fully