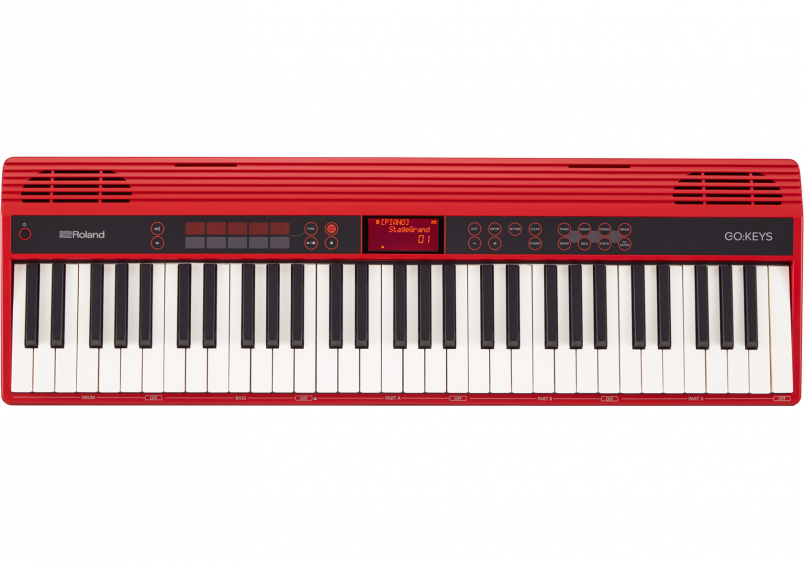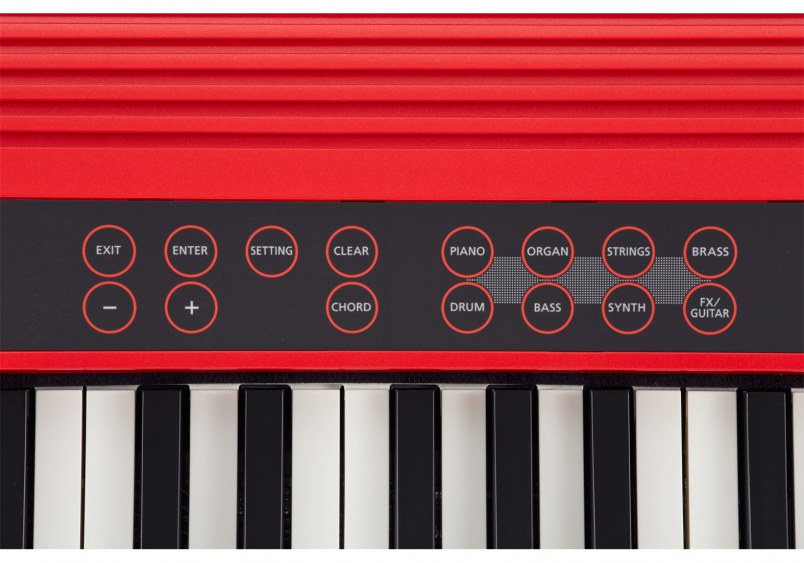 Keyboards, Synthétiseurs, Workstations Roland GO:KEYS GO-61K
Description
Le GO:KEYS est un clavier simple et amusant qui vous permet de jouer sur vos titres favoris, diffusés sans fil sur ses puissants haut-parleurs embarqués. Connectez votre smartphone en Bluetooth, choisissez une chanson et jouez ! Et avec une qualité sonore qui rivalise avec la plupart des enceintes Bluetooth, le GO:KEYS est également parfait pour simplement écouter de la musique.
Le GO:KEYS utilise votre smartphone pour accéder à la musique en ligne gratuite. Vous ne serez ainsi jamais à court de titres sur lesquels jouer. Vous pouvez également utiliser des applis dédiées qui vous apprendront comment jouer les titres les plus récents ou des œuvres du répertoire classique, ou vous fourniront des paroles pour du karaoké. Et lorsque vous serez prêt à composer votre propre musique, la fonction Loop Mix vous permettra de profiter de plus de 500 sons de qualité professionnelle. Compact, portable et alimenté par piles, le GO:KEYS peut être joué partout où vous en aurez envie. Un monde de musique vous attend. Commencez votre voyage grâce au clavier GO:KEYS !
Do you want to see this product in our showroom?
Simply fill out this form and we will contact you to arrange an appointment!

Qualité garantie
on all our services

Secure payments
For all transactions

Large stock available
At Romont and Fully
Similar products