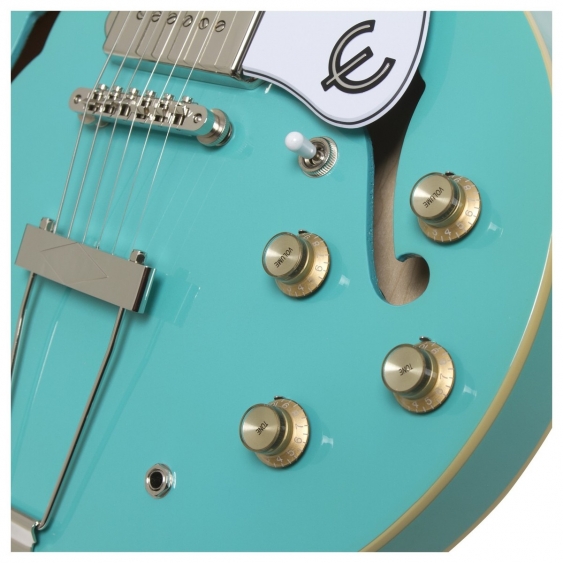 Guitares Epiphone Casino Coupe - Turquoise
Description
Avec sa caisse petit format mixant les caractéristiques de la Casino et de l'ES-339, la guitare électrique semi-hollow EPIPHONE Casino Coupe (ETCCTQNH1) est à notre avis la meilleure référence du catalogue Epiphone pour guitaristes Pop-Rock / Soft-Blues / Jazz qui cherchent un instrument ultra confortable et convivial aux sonorités rondes, veloutées mais définies.
Livrée avec housse
Do you want to see this product in our showroom?
Simply fill out this form and we will contact you to arrange an appointment!

Qualité garantie
on all our services

Secure payments
For all transactions

Large stock available
At Romont and Fully
Similar products